Rally racer
Play game Rally racer - Free online racing games highly rated from long time players around the world
Rally car racing games is a fun game that gets a lot of emotions from the players. This game will definitely not make you disappointed.
Rally Racer – R

ally car racing games
Welcome all of you to a fun game, get more emotions from players – Rally Racer game. No doubt, just enter the 'play now' button to enjoy the game, then you will have a great time with nice experience. When you participate in this game, you are tasked to control the car to reach the high score and beat all the levels in the game. Rally car games with high quality with lovely colorful interface and realistic sound, Rally racing games will definitely give players the feeling of relaxation and best experience. This is a simple and rewarding game. In addition, this game is developed as one of the free games suitable for kids. Rally games will not disappoint you. Good luck and happy!
Game features game Rally racer:
– Free Rally racer games to play.
– High-quality game.
– Simple but beautiful interface.
– Smooth animation.
– Can be played on the PC as well as the mobile.
– Free to play.
– Compatible with all devices: iPhone, iPad, Android, Window phone and all desktop browsers.
How to play game Rally racer:
– On the computer, use the mouse to play.
– On the mobile, touch the screen to play.
– Finish first, second or third to reach the next level.
– Click and hold anywhere to drive in that direction.
– Click or tap directly behind the car will put it in reverse.
– When you get lost, the arrow at the top will point you in the right direction.
Some screenshots from the game: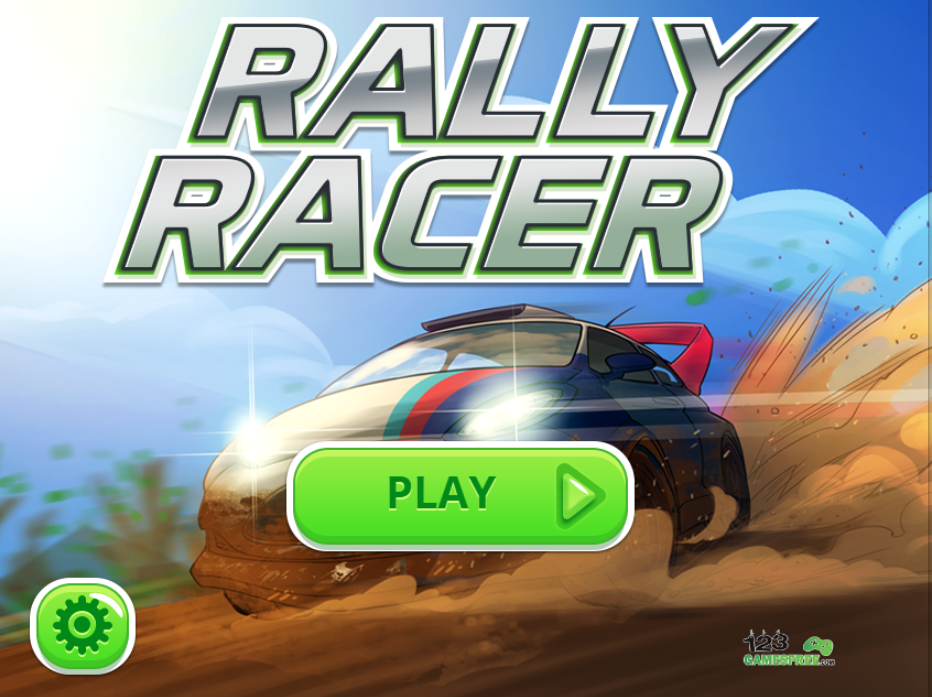 When you join the game you have to press the "Play" button to start the game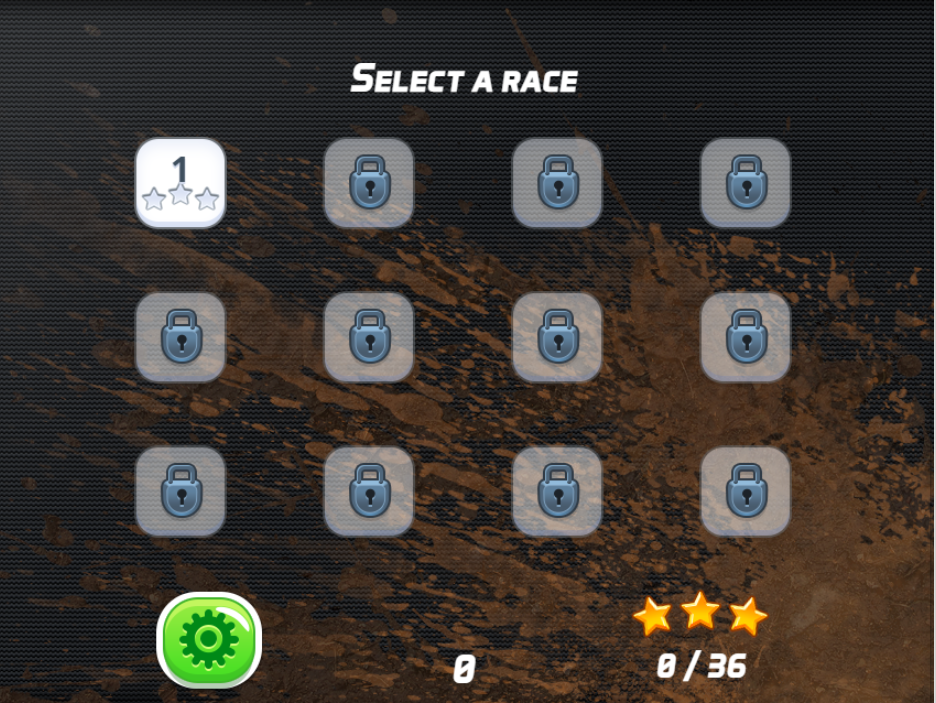 In rally racing games you have to be highly skilled to achieve three stars in the game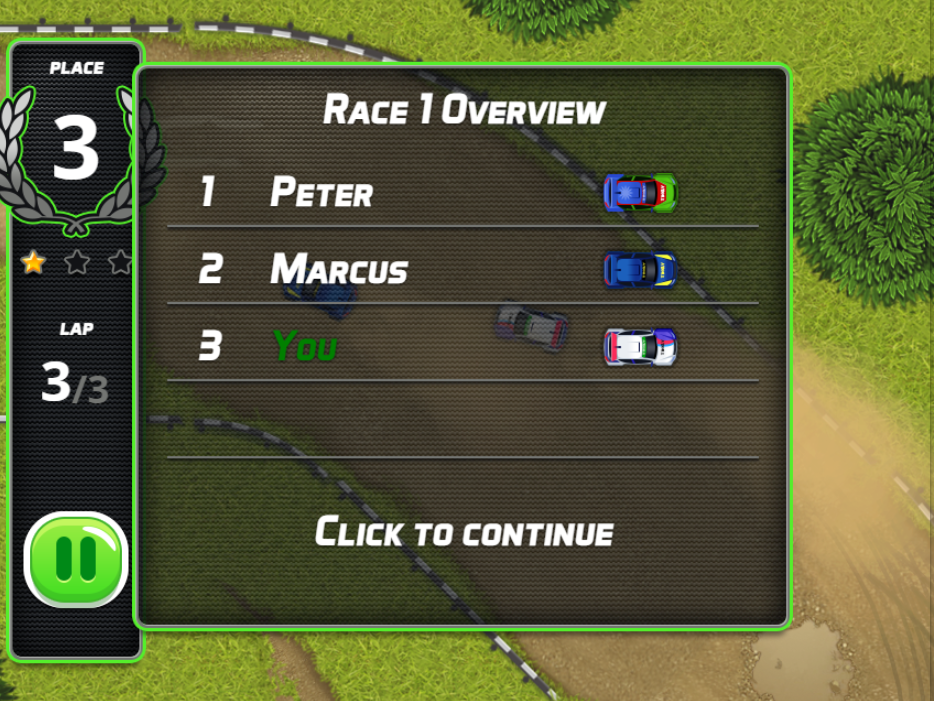 Move your car to pass through your opponents
Keep following to check out more games: free car racing games, racer games, sport games for kids, rally racing games, rally car games, play racing games. Just play and enjoy.
Play more games: